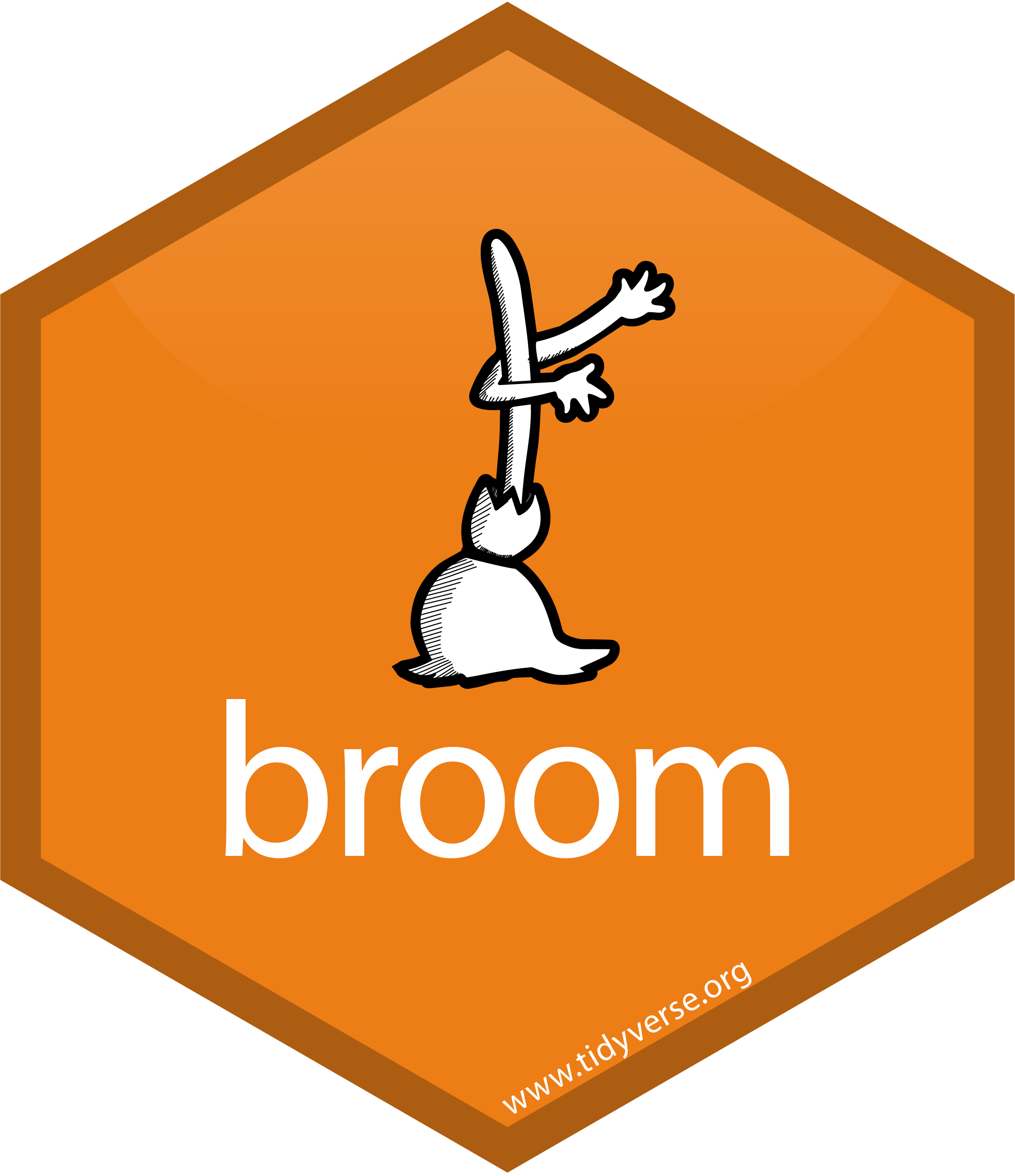 Tidy a(n) acf object
Source:
R/stats-time-series-tidiers.R
tidy.acf.Rd
Tidy summarizes information about the components of a model. A model component might be a single term in a regression, a single hypothesis, a cluster, or a class. Exactly what tidy considers to be a model component varies across models but is usually self-evident. If a model has several distinct types of components, you will need to specify which components to return.
Usage
# S3 method for acf


tidy

(

x

, 

...

)
Arguments
x

An acf object created by stats::acf(), stats::pacf() or stats::ccf().

...

Additional arguments. Not used. Needed to match generic signature only. Cautionary note: Misspelled arguments will be absorbed in ..., where they will be ignored. If the misspelled argument has a default value, the default value will be used. For example, if you pass conf.lvel = 0.9, all computation will proceed using conf.level = 0.95. Two exceptions here are:
Examples

tidy

(

acf

(

lh

, plot 

=

 

FALSE

)

)




#>

 

# A tibble: 17 × 2




#>

      lag      acf


#>

    

<dbl>

    

<dbl>




#>

 

 1

     0  1      


#>

 

 2

     1  0.576  


#>

 

 3

     2  0.182  


#>

 

 4

     3 -

0.145

  


#>

 

 5

     4 -

0.175

  


#>

 

 6

     5 -

0.150

  


#>

 

 7

     6 -

0.021

0

 


#>

 

 8

     7 -

0.020

3

 


#>

 

 9

     8 -

0.004

20




#>

 

10

     9 -

0.136

  


#>

 

11

    10 -

0.154

  


#>

 

12

    11 -

0.097

2

 


#>

 

13

    12  0.049

0

 


#>

 

14

    13  0.120  


#>

 

15

    14  0.086

7

 


#>

 

16

    15  0.119  


#>

 

17

    16  0.151  
tidy

(

ccf

(

mdeaths

, 

fdeaths

, plot 

=

 

FALSE

)

)




#>

 

# A tibble: 31 × 2




#>

       lag     acf


#>

     

<dbl>

   

<dbl>




#>

 

 1

 -

1.25

   0.015

1




#>

 

 2

 -

1.17

   0.366 


#>

 

 3

 -

1.08

   0.615 


#>

 

 4

 -

1

      0.708 


#>

 

 5

 -

0.917

  0.622 


#>

 

 6

 -

0.833

  0.340 


#>

 

 7

 -

0.75

  -

0.024

5




#>

 

 8

 -

0.667

 -

0.382

 


#>

 

 9

 -

0.583

 -

0.612

 


#>

 

10

 -

0.5

   -

0.678

 


#>

 

# ℹ 21 more rows


tidy

(

pacf

(

lh

, plot 

=

 

FALSE

)

)




#>

 

# A tibble: 16 × 2




#>

      lag      acf


#>

    

<dbl>

    

<dbl>




#>

 

 1

     1  0.576  


#>

 

 2

     2 -

0.223

  


#>

 

 3

     3 -

0.227

  


#>

 

 4

     4  0.103  


#>

 

 5

     5 -

0.075

9

 


#>

 

 6

     6  0.067

6

 


#>

 

 7

     7 -

0.104

  


#>

 

 8

     8  0.012

0

 


#>

 

 9

     9 -

0.188

  


#>

 

10

    10  0.002

55




#>

 

11

    11  0.065

6

 


#>

 

12

    12  0.032

0

 


#>

 

13

    13  0.021

9

 


#>

 

14

    14 -

0.093

1

 


#>

 

15

    15  0.230  


#>

 

16

    16  0.044

4